Man's Best Friend
I have been meaning to post a picture of my other dog. Technically this is my dog and Trouble Dog belongs to the wife.
Shaky is Trouble Dogs Mom. She has been bred twice and has had a total of 17 puppies in two breedings and didn't lose a single one (now that's parenting).
She has huge prey drive and will chase anything small and furry. If there is nothing small and furry a ball will do just nicely. She is obsessed with her ball.
If we are not outside she will retreat to the bedroom and sleep on the bed. She also sleeps there all night curled up like a little fox down at my feet.
Don't let her size fool you she is sixty pounds of sheer intensity.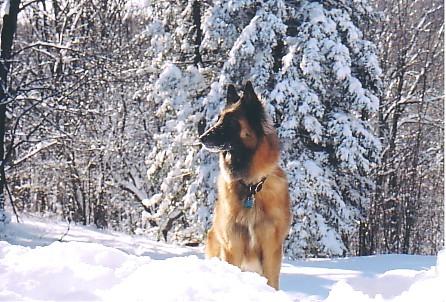 Posted by Anthony at
09:22 AM
|
Comments (155)